I'm coming off a pretty hard batch of work. I've been working 20 hours a day 7 days a week, starting at 4am, every day for the last few weeks. Today I have a little very necessary downtime. Not much, still busy. But I can take a minute and do things like eat lunch, and read the news.
In process, I saw an ad for some clickbait about vintage ads. I like vintage so I took a look.
What I found was THE GREATEST CLICKBAIT OF ALL TIME!!!!!!
They're so funny, I'm reposting them. I may have them printed and hung on my office wall, Check this action: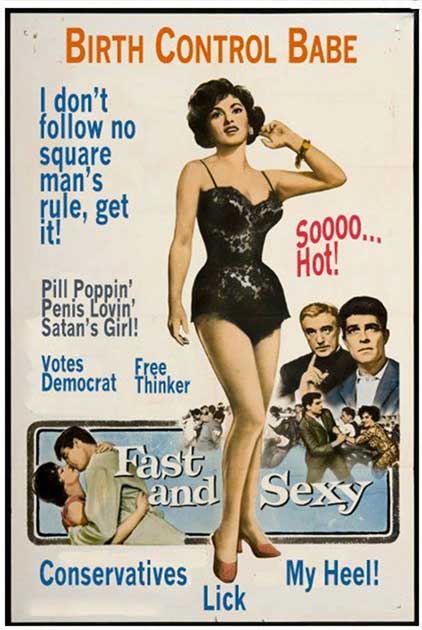 If only she knew the future. These days she's considered a prude because no money exchanged hands.
Look at the twinkle in her eye. You know she messed up the coffee on purpose.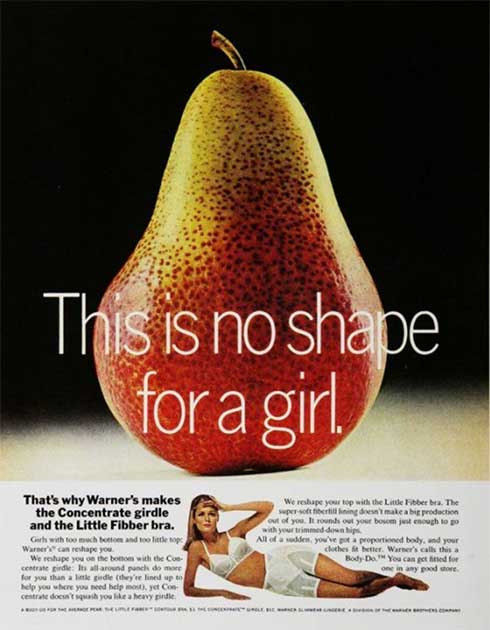 Lena Dunham... paging Lena Dunham....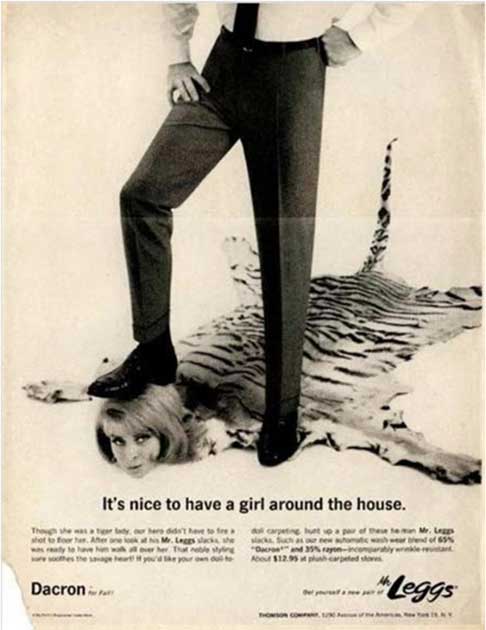 Tiger stripes? How Gauche.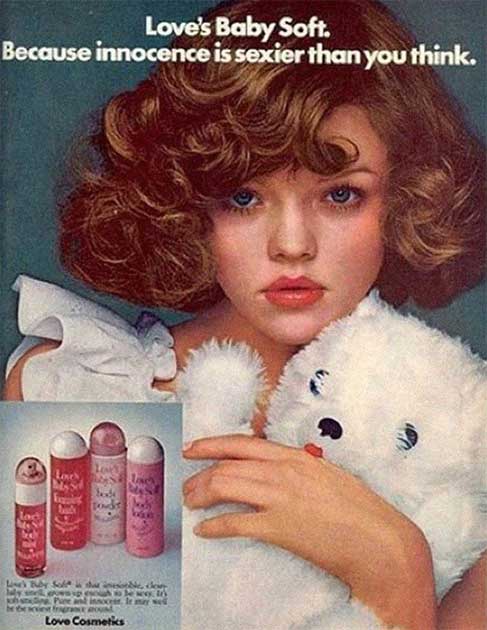 (OK... In an age where child porn and pedophilia are all the rage in Hollywood, this one is a little creepy.)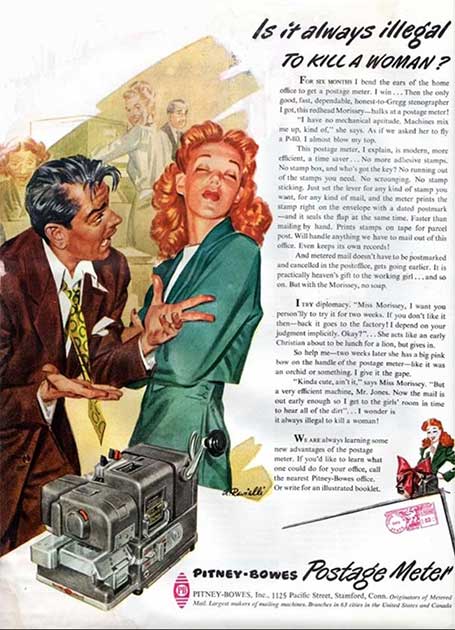 We obviously wouldn't kill a woman. We're civilized men. But we've all wanted to at one point or another.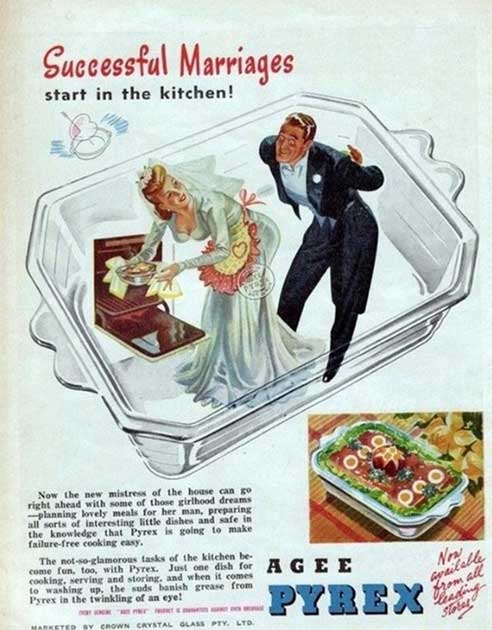 And then move to the bedroom...
Or now that I've gotten a little older, the wine.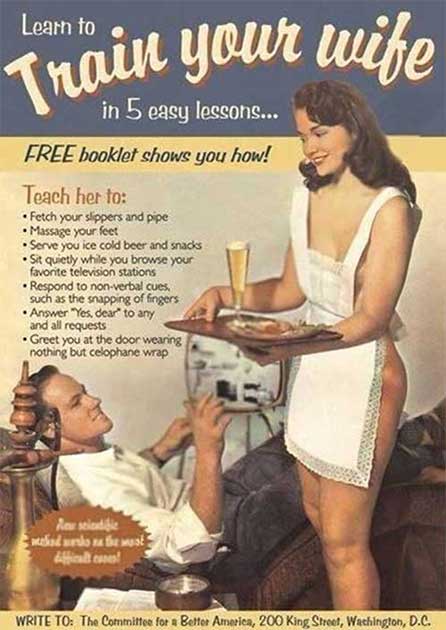 Please note that the Mrs. is wearing just an apron. Now that's training!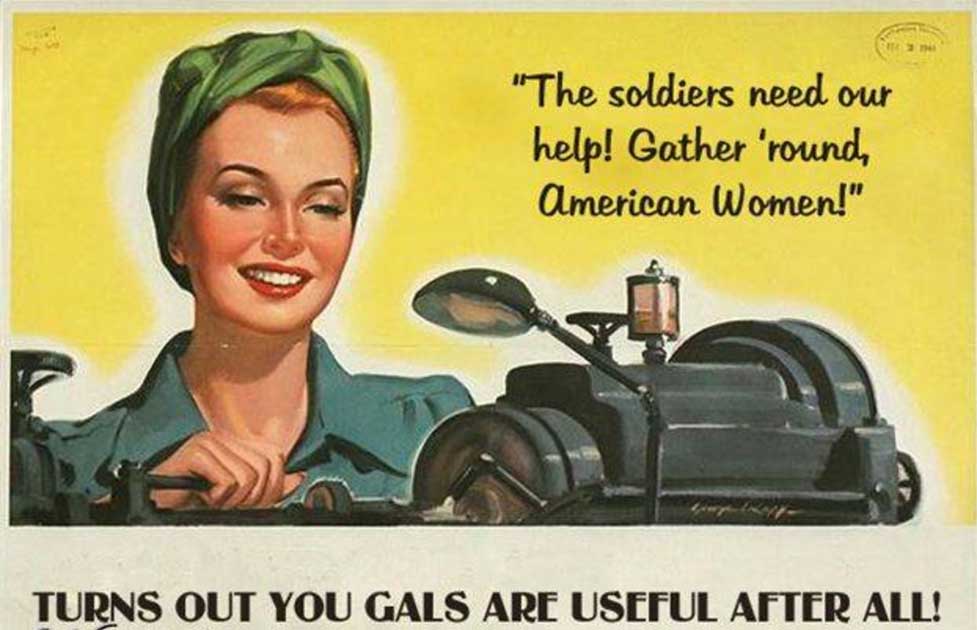 Opinions differ.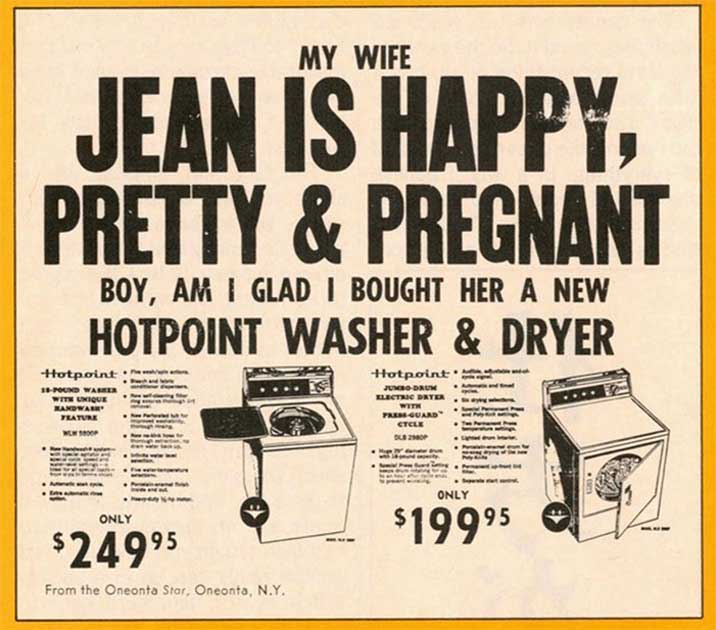 I think I know how they used that dryer (And I recommend it.)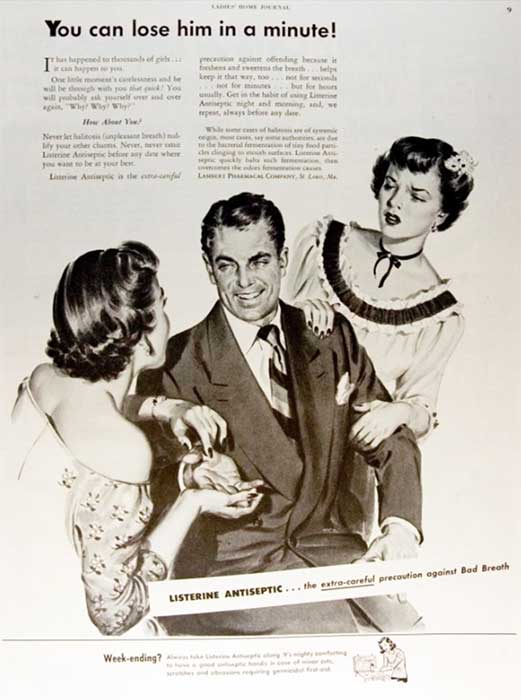 This one would be a better Ad for today than yester-year.
That's it. Nothing serious. I just needed a yuck.