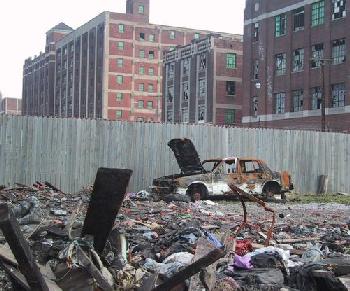 Liberals in the State of Illinois are
proposing a BREATHTAKING income tax increase
to try to close the hole in their budget without putting it to the unions. When they do, Illinois voters will abandon the place is unprecedented numbers. (Since the dead traditionally vote Democrat, I expect they will be willing to stay where they are.)
I've been saying that we need to stop acting like children and deal with the fiscal reality; that we need to address our public finance insanity in a way that gives confidence to the markets. This is a good example of the 'acting like children' part.
In NJ we have Chris Christie saying the right things and doing his best. He may fail - it may not be possible after all for anyone to succeed. But he's trying. In Illinois, they are just pretending that this is the same old story. They still think they can get away with business as usual.
I think I'm going to start placing ads for some of the real Estate we own in Florida in the local Chicago papers. If they are going to flee, I see no reason why my family shouldn't profit from that.