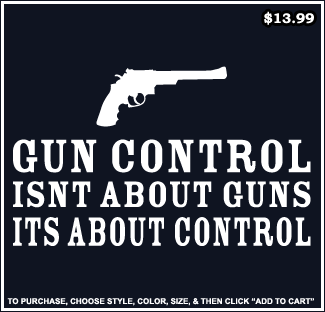 A co-founder of the conservative Tea Party Patriots group was arrested at a New York airport on Thursday for gun possession, authorities said.
This is another obviously bogus gun arrest. He was following the rules for safe transport of a firearm. It was unloaded, and locked in a case along with 19 cartridges. He's only being charged with a crime because of a technicality having to do with federal nature of firearms regulation.
He had a California permit, but no NY permit. How he came to be boarding a plane in NY is a mystery un-described by the Reuters piece, who didn't feel it was an important detail of the story. He could very well have been changing planes while going from LA to North Carolina, two locations where his possession of a gun in that manner would be perfectly legal.
I think it begs the question of political motivation for the arrest, but read the article and decide for yourself.
BTW a national right to carry law would prevent this kind of BS.
%%%%%%%%%%UPDATE%%%%%%%%%%
There is already a federal law designed to prevent this sort of thing, but apparently vociferously anti-gun Mayor Bloomberg has encouraged his police force to ignore it.
Here is the relevant portion of the FOPA (firearm Owners Protection Act):

One of the law's provisions was that persons traveling from one place to another cannot be incarcerated for a firearms offense in a state that has strict gun control laws if the traveler is just passing through (short stops for food and gas) and the firearms and ammunition are not immediately accessible, unloaded and, in the case of a vehicle without a compartment separate from the driver's compartment, in a locked container.[7]

An example of this would be that someone driving from Virginia to a competition in Vermont with a locked hard case containing an unloaded handgun and a box of ammunition in the trunk could not be prosecuted in New Jersey or New York City for illegal possession of a handgun provided that they did not stop in New Jersey or New York for an extended period of time.