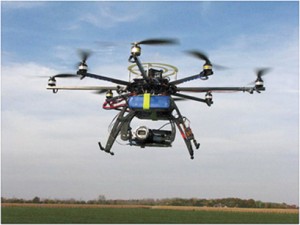 PETA Drone Season...

A remote-controlled aircraft owned by an animal rights group was reportedly shot down near Broxton Bridge Plantation Sunday.

To a guy who is a big Wing shooting fan, this sounds like an exciting new way to address the issue of intrusive imbecile animal rights nuts. They probably don't cook up very well, but I'll be they make for exciting shooting. (It looks like you'd probably do best with about a #4 shot.)
And a Related Post:
I've looked around a lot for a video that shows how much fun sporting clays shooting is. This isn't technically sporting clays, but it's similar, and it does capture all the hoots and the fun of the sport. It's much the same when we do our annual gig in the spring.