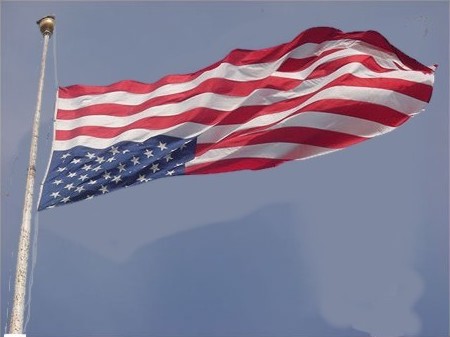 To Barak Obama and the far left, patriotism is something that is best observed in moderation and not excess. It's their feeling that this country is a place of abuse, exploitation and systemic violence against the lower classes that was built on racism and genocide, so you don't want to be too proud of it if it can be avoided.
They view patriotism like going to church. They think it's harmless enough in the observance, so long as you don't actually go believing any of it. So speaks the church of Nihilism that is centered in Washington DC. And although I'm reluctant to admit it, I think they may have a point. I think it's tough to get too worked up about 21st century America, but I feel that way mainly because of what they've turned 21st century America it into.
This is no longer a land where liberty and personal sovereignty is held as sacrosanct. We no longer truly have any private property. We no longer have complete ownership of our own labor. And now thanks to the most recent supreme court decision, we owe a monetary burden to others simply by virtue of having been born. We are no longer fully free men, only free up to the point where it imposes on the duty that others have empowered themselves to collect from us. The left says this is only 'our fair share' of their grand attempt at producing equal results from unequal input. But to me it feels like a chain.
I think it's as easy to get behind the America ideal as ever, but the country America, is no longer behind it. We are a post - Obama America. We are each divided into a group along the lines that some bureaucrat in the Washington Fairness department feels we should be. Some groups then are given the steak, and others are given the bill. It's just that simple. Politics has become the coin of the American realm.
That's a shame. A tragic thing. But our republic has lived in some withered state for 236 years - that's a long time for a country to take to die of tyranny of the majority. And it will probably continue to stagger and limp along for a little while longer yet. But I don't think it will ever be the America I was taught to love again. I think instead it will be some perverse and twisted thing which more closely resembles the government in an Ayn Rand novel. It will build nothing so well as the chains it uses to enslave it's citizens. And it will keep doing it until those in Washington finally go too far and are forced out at the point of a gun.
Honestly I hope I don't live to see it (or that I'm at least long gone along with my family first) - but even a cursory look at history will tell you this is the way it's likely to play out.
The big tragic joke on the internet today is to call this America's 'dependence day' . Very droll, but too sad to be truly funny. For me it still strikes a little too close to home. I have to admit, the source of that joke may have finally gotten for Obama and the left what they actually wanted from people like me all along. It's all but destroyed the last of my feeling patriotism. It may have been the straw that makes me give up on hat this country has become. Why pledge loyalty to a country whose government is doing all it can do destroy you with one hand, and enslave you with the other?
It makes the idea of becoming an internationalist look incredibly appealing, even if it's no less tragic.