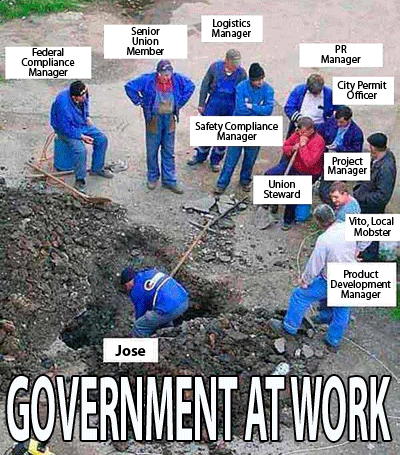 The head groundskeeper for the Putnam Valley School system in rural Putnam County NY, makes $90,000 per year. And that's with the football field at the new High School being made of Astroturf. The school superintendant in this modest sized hamlet (there are only a total of 3,000 students in the entire school system) makes over 200K per year. The new high school they built during the 1990's is a palace and the compensation they offer to their teachers and staff is designed to 'compete' for talent with other more prosperous communities in nearby Westchester County.
This profligate spending has raised local real estate taxes so high that the wealthier home owners have begun selling their homes at a loss relative to inflation, just to leave the taxes behind. As they leave the home values are adjusted down and property tax revenues will eventually follow them as the new owners demand new tax valuations. But the ludicrously generous contracts entered into with the school system staff can't be abandoned so easily, the unions and their lawyers will see to that. So eventually the town will end up bankrupt, and will have to renegotiate with everyone, including the union.
This is how it works in the public sector where politics holds absolute sway. In the private sector though, it's different. In the private sector when there has been bad management, you can terminate employee's contracts, close factories and do what you must to save the institution; or you can decide to close it up entirely and sell off its assets. It's subject to the owner's discretion - and that's how it should be. Surely that's what 'private property' still means right? Even in the age of Obama?
So I don't buy all this talk of workers having their lives destroyed by a factory being closed. No one in the private sector, NO ONE, closes a factory where the products are being produced efficiently and the institution is generating profit. I'd be willing to bet that those plants that were closed all involved labor unions who had companies in a choke hold and the owners had the choice of closing the factory, or going out of business.
The principle that there are jobs which are worth 'saving' at any price is mistaken. We each have a responsibility to make ourselves marketable. We need to produce more value than we cost. Otherwise, we might as well all be working in government subsidized union dominated buggy whip manufacturers. Some jobs shouldn't be saved. Sometimes those people should move on to do other things. And we need to let the market decide which jobs those are, not the government. If 'the market' decides then we end up giving customers the things they want. If we let government decide, then we end up making things that politicians want.
And as we enter the era of the municipal bankruptcy, one lesson we should take with us is how poorly our politicians are at running anything.