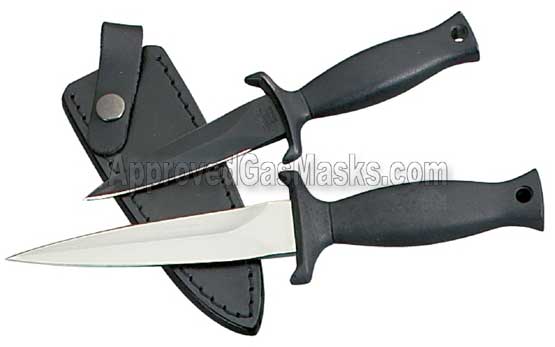 You're traveling in a state that doesn't allow concealed carry (at least not for you). You're bigger than average, fitter than average and therefore make a poor target for criminals or a solitary act of random violence. You don't have to seriously worry about rioting because you can see (and hear) that coming and decide to be somewhere else. So there is only one scenario you need to be seriously concerned with - the 5 on 1 act of violence where a group of (normally) young men demonstrate their courage by bravely pummeling a solitary stranger.
Acts like that aren't typically well planned. Back in the age of David Dinkins when these events were common in greater NYC, it was called 'wilding'. A group of 5 or 10 won't start out looking for violence but it might go that way when the opportunity presents itself. The small crowd provides courage to it's otherwise cowardly members, so you can't usually intimidate your way out of it. And unlike a full scale riot, it's certainly possible to come upon a smaller group like that suddenly, just by turning the wrong corner.
In a circumstance like that, I think the virtue of a boot knife is great. A small knife like the one above with a stainless blade so it can be easily seen, might be enough to discourage an attacker or 3 long enough for you to be somewhere else. Shelter and safety will be your first concern. You won't be able to fight off a determined mob with it. But in the heat of the moment the sight of it might give them enough pause for you to flee.
A knife like the one above is legal to carry virtually everywhere except NJ, NYC, and the more militant anti-gun locations where they insist on the populace being disarmed. By all means check the local laws. But a knife like the one above can be had at a price low enough to throw it in the trash on your way to the airport and will still provide a small sense of security for some specific circumstances.
You can't take it on a plane - particularly if you're like me and don't check baggage. But you could leave at your destination in a desk drawer without causing a panic. And if you're coping with a small opportunistic group who is angry because of - say on a purely theoretical basis - an election not going the way they wanted, well then it's certainly better than nothing.