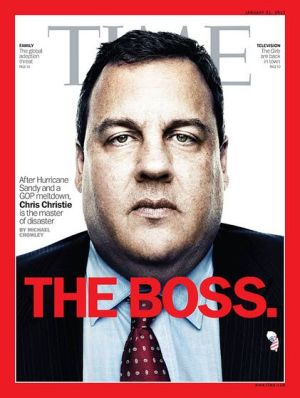 It's very hard to tell what the gun bills that passed the NJ Senate yesterday actually do, which is exactly how NJ's one man anti-gun lobby Bryan Miller, likes it. Vague, intrusive, and subjectively enforceable has been a working model for NJ gun regulation for two generations, and this promises to be more of the same. I'm sure Mr. Miller is thrilled with the result. For the rest of us it's still a bit of a mystery.
In the post Obama world there is no perceived contradiction in saying something like "this strengthens the rights of gun owners by making it illegal for them to do things that were previously legal for them to do". An equivalent would be 'strengthening freedom of speech by greatly restricting the publishing industry. In either case, hardly what we in the real world would call a 'strengthening of rights'. Yet that's precisely the 'newspeak' like thing that the NJ media has to say about these new gun bills.
NJ's profoundly firearms illiterate news media can read the press release but don't know enough to interpret it in any meaningful way. This leaves us with the 'anti-gun' lobby version of what these rules are 'designed' to do, not the actual effect they'll have on the lives of NJ citizens - even though the latter is completely predictable. As an example of this, NJ.com has a story on the gun bills that have now passed the senate. But even for someone like me who knows both firearms and NJ's firearms law, it's virtually impossible to tell what they do. After reading a the piece a few times, here's what I think the salient points are:
- It puts your drivers license and firearm purchase permit on the same physical document. Under current law you're required to get a new 'purchaser's permit' for each firearm, which I assume means you need to get a new driver's license too. This increases the cost, the inconvenience, and is therefore going to limit firearms sales to the law abiding. Meanwhile, criminals will continue to have exactly the same access to guns that they always had.
- There is a bill to keep anyone who is on the federal terrorist watch list from purchasing a gun. This is obviously an unconstitutional infringement on the second amendment since it restricts citizen's rights without due process - but again, this is the post Obama world. Such traditions like 'rule of law' truly are secondary now, especially in a place like NJ.
- There is a bill to require all online ammo sales to be registered with the local NJ law enforcement, which will have the effect of eliminating virtually all online ammo sales to anyone in NJ. This drives up ammo cost considerably, and makes it completely impossible to get many kinds of ammo at all. This one is a big win for Bryan Miller and his peers who argue for forced civilian disarmament.
- And finally there is one extra special feel good measure that will ban both of the Barrett .50 caliber rifles in the state.
So NJ will now be no safer from harm, criminals will be restricted in no way, and the law abiding will have their 'rights protected' by the imposition of numerous new vague and intrusive rules designed to shatter previously legal commerce.
If Christie signs these bills, he can kiss his presidential prospects goodbye, but there is still a real question whether he knows that or not. If he signs these bills, the NRA will see him ended in the primary.
##########UPDATE##########
Actually I found this link, which details the "Bryan Miller" description of what each of the bills would do. It's hard to get your head around so much wrong headedness, but let me give you my favorites:
A588: Bans possession of ammunition capable of penetrating body armor
That bill will make every rifle caliber bullet illegal in NJ. But that's no problem right?
S2725: Makes it a third-degree crime to possess air or spring gun for an unlawful purpose
Too stupid to comment on except to say that a spring gun is hardly a concern of public safety.
S2468: Allows impounding motor vehicles if driver unlawfully has a gun
Gotta keep that cashflow going right? Impounded cars are sold at a profit to the state.
A3668: Bars state pension fund from investing in companies that manufacture or sell assault firearms for civilian use
Gun sales have been skyrocketing and even poorly run gun companies are seeing record profits. This rule only hurts the State's pensioners.