Meet Roy Larner Age 47: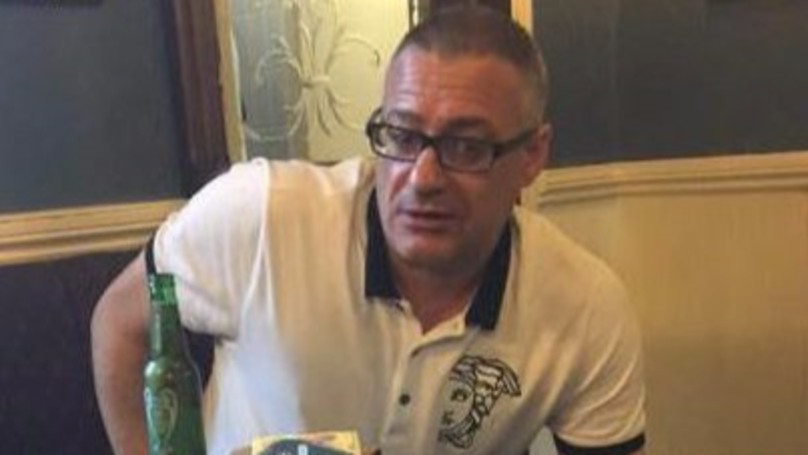 47-year-old Roy Larner battled the three machete-wielding jihadis with bare fists and shouted: "Fuck you, I'm Millwall!"

Roy was enjoying a pint in a pub when the attackers ran in with machetes, chanting, "Islam, Islam!" and "This is for Allah!"

He's now been hailed as the Lion of London Bridge, a reference to his football club's nickname.

I can't tell you what a relief it is to me to discover that there are still some men in England.
Roy was knifed eight times by the attackers at the Black & Blue restaurant and bar. He fearlessly shouted back and fought them alone, saving countless lives and allowing others to escape in the process.

Hero Roy told The Sun from hospital: "They had these long knives and started shouting about Allah. Then it was, 'Islam, Islam, Islam'.

"Like an idiot, I shouted back at them. I thought, 'I need to take the piss out of these bastards.' I took a few steps towards them and said, 'Fuck you, I'm Millwall.' So they started attacking me."
He took on three knife wielding men, totally unarmed. Did he get cut? Sure. But knife wounds heal, chicks dig scars, and like I said the other day, these Jihadis aren't Navy Seals. He'll come out of it OK.
In the meantime he saved the lives of multiple women and men who act like women. And by the way, shame on the cowards who left him there to fend off 3 knife wielding psychotics by himself.
It's a big thing to be brave. It's a bigger thing to be brave when you're all alone in a 3 on one fight. All Hail Roy Larner. If he buys his own beer ever again, it will be a shameful day for Britain. And the next time I'm in London, I' going over to the Black And Blue to put my money where my mouth is.